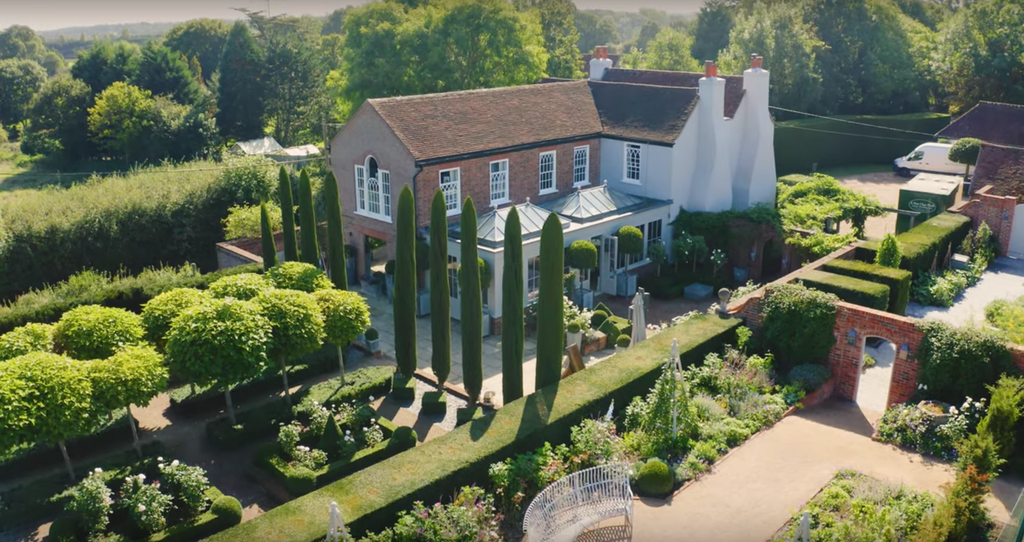 Finally after 28 years of renovating the house and garden (including many spells of inactivity) we are very excited to have finally realised our original vision and successfully transformed a sloping field into a terraced garden full of different rooms and vistas. 
Much of our inspiration has been from visiting the grand Renaissance gardens of Italy and France paired with the more subtle Country House gardens of Belgium .
Buxus and Yew feature heavily forming the main structure of the garden giving us the opportunity to create different schemes within the garden using formal and informal planting. Our colour palette has purposely been composed of Green White and Blue with complimentary Grey accents from our Zinc product range .
This Winter we will be adding a new courtyard to display our full range of APG products with the aim to open to the public in Spring 2020.
Please click HERE to view a highlights video of the garden,
We hope you enjoy the Video,